Reading & Phonics
Reading is a top priority at St Anthony's VC Academy and creates the foundation for our curriculum.
At STA we focus on three areas of reading; fluency (including phonics), comprehension and promoting the love of reading.
We Can Read! (fluency)
We follow our own STA Phonics sequence (based on Letters and Sounds) with carefully planned milestones across the Foundation Stage and Key Stage 1. Some children may need extra support to meet fluency milestones, this is taught in small groups in addition to normal reading lessons.
Our reading books are closely matched to the sounds that the children know. We use a variety of book schemes and books are arranged into sound sets. Each class has its own reading trolley with STA banded books to support regular reading at home.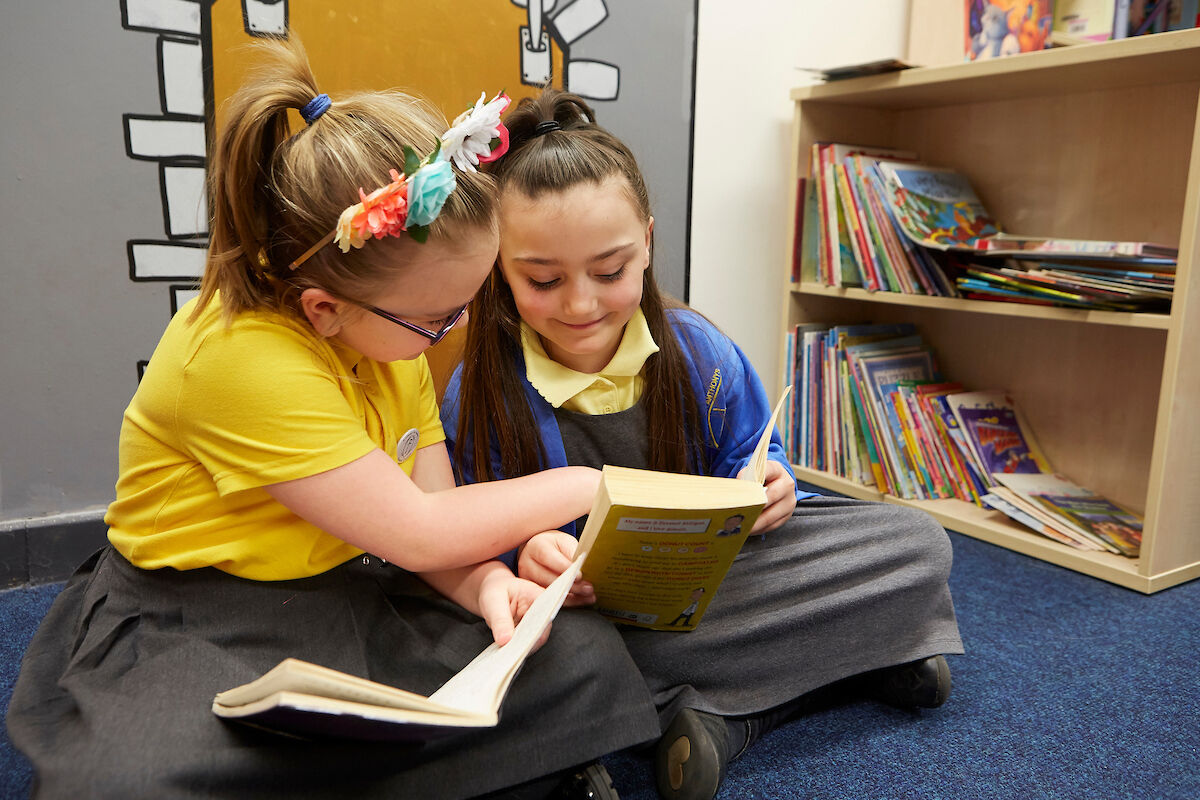 We encourage children to read at least three times every week at home and use the Go Read app to provide communication between parents and school.
We Understand What We Read! (comprehension)
We teach Whole Class Reading from Year 2, following the VIPERS approach (Vocabulary, Inference, Prediction, Explain, Retrieve and Sequence/Summarise). This is carefully planned out termly and our children read high quality texts linked to other areas of the curriculum.
Small group guided reading takes place for children who are not yet fluent readers, this allows children to develop an understanding of a text using books at their reading level. We use Rigby Books for this.
We Love To Read!
Each class has its own class library with a central school library in the upper school. Children have the opportunity to choose books of interest and change them regularly.
We have book exchanges in both the KS1 and KS2 playgrounds which provide an opportunity for children to choose books with their families to take home and read together or use at playtime.