Religious Education
Religious Education is the core subject at St Anthony's' VC Academy and is timetabled weekly and 10% of teaching time is dedicated to R.E. As a Catholic School, Christianity forms the major study in Religious Education lessons, but other world faiths are also taught across the year.
Our school follows "Come and See" the Catholic Religious Education programme. It is based on the theological foundations of the Second Vatican Council, the Catholic Catechism and includes the Catholic attainment age related expectations. However, faith and spirituality are explored throughout the curriculum.

The Catechism of the Catholic Church addresses the search for meaning in life. God's initiative in Revelation who comes to meet us and our response of faith. (cf. CCC26) This pattern guides the structure of the programme and informs the process of each topic, opened through; Explore, Reveal and Respond.
We have daily collective worship in school either in classrooms or in the school hall when we gather together as a school family. Children also pray daily in their classroom which can take a variety of forms. Devotion to Our Lady is important to our community and the rosary is prayed in October and May.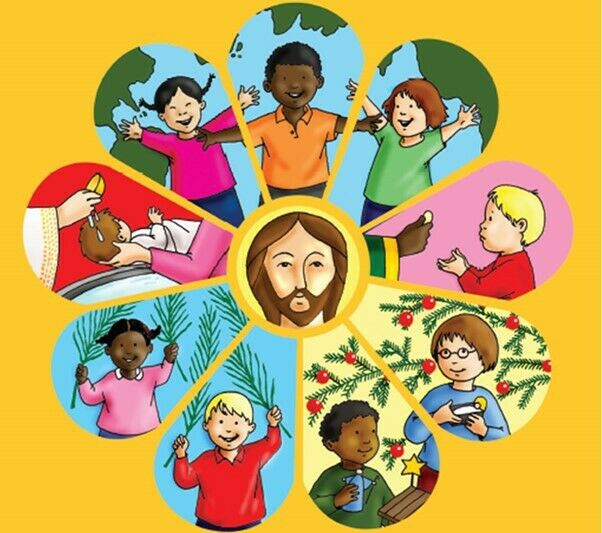 Each classroom has a prayer space or 'Sacred Space' to enable children to explore faith and spirituality in a safe, creative and interactive way. Prayer is an integral part of the school day where all children are invited to participate in their own personal way. When possible, parents and carers are invited to join the children in prayer and acts of worship. "Share and Prayer" offer an opportunity for families to pray together in school on a regular basis as well as sharing RE work.
Policies and Information: