School Mission Statement
Our Mission, Values and Ethos
Our Mission Statement says: "Loved by God, in our faith community, we live and learn together. We serve others as Jesus served"
It is summarised in three simple words: Live, Learn, Serve.
Core Principles Our mission is rooted in a belief that we:
Live
All children have a divine origin and an eternal destiny
Each child is unique and is made in the image of God, their Creator
Learn
As co-creators, the education and formation of the whole person is at the centre of what we do
Parents are the primary educators of their children and our role is to support them wherever possible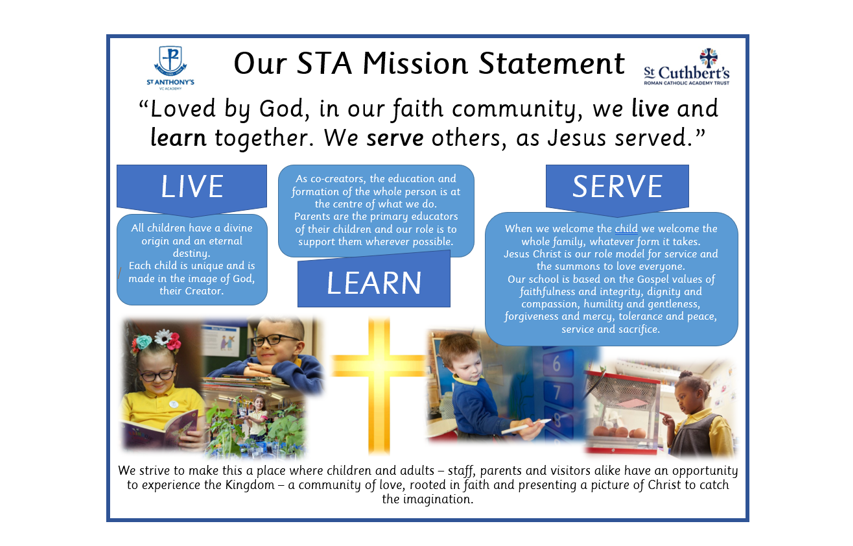 Serve

When we welcome the child, we welcome the whole family, whatever form it takes
Jesus Christ is our role model for service and the summons to love everyone.
Our school is based on the Gospel values of faithfulness and integrity, dignity and compassion, humility and gentleness, forgiveness and mercy, tolerance and peace, service and sacrifice
We strive to make St Anthony's a place where children and adults – staff, parents and visitors alike have an opportunity to experience the Kingdom – a community of love, rooted in faith and presenting a picture of Christ to catch the imagination.