15th March 2022
Mary's Meals
#LentenCharityCampaign2022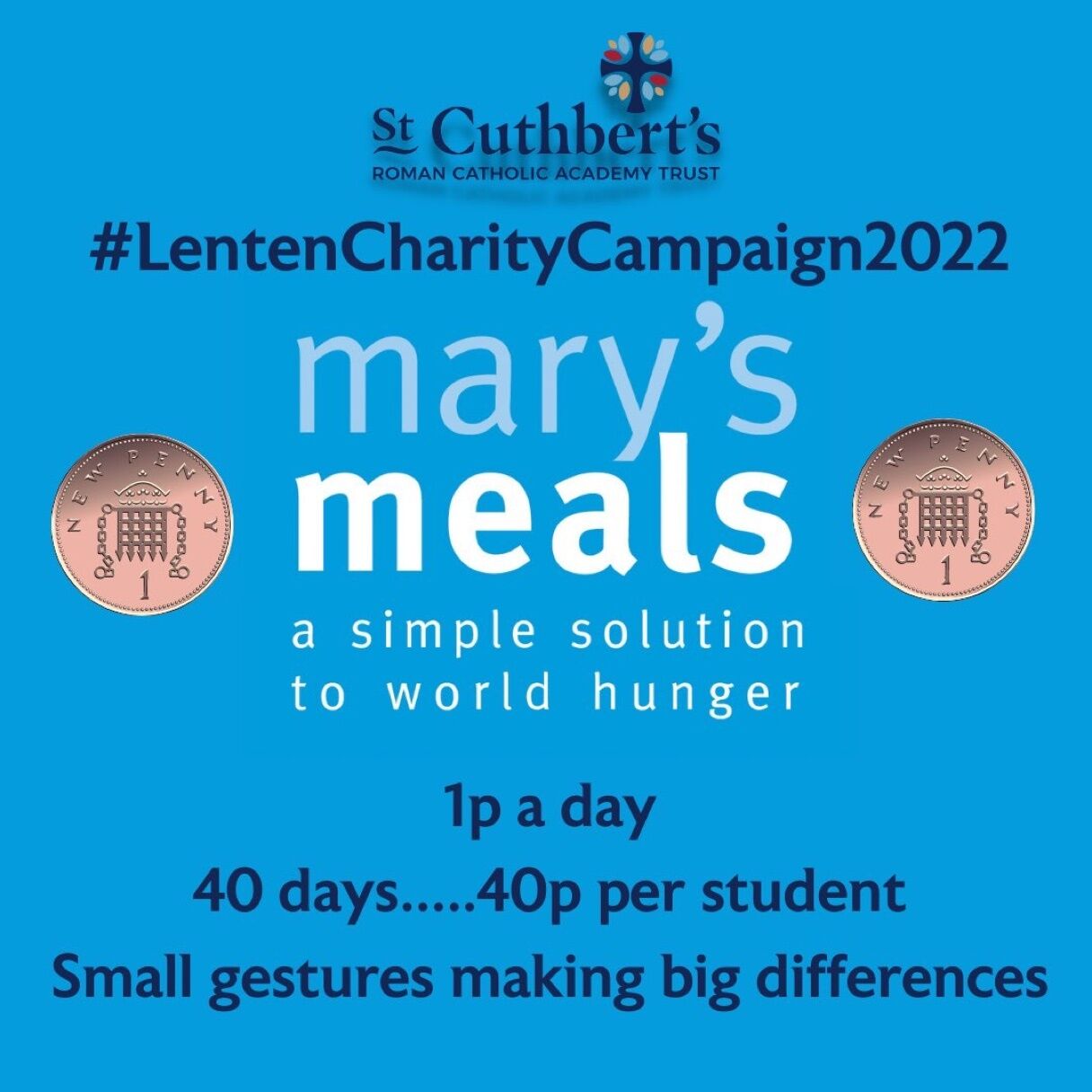 Mary's Meals
During Lent this year St Anthony's are supporting Mary's Meals who are a charity who provide free meals to children in school in the developing world. They currently feed over 2 million children each day.
We are hoping to have 40p (1p for each day of Lent) from everyone in school that will allow us to feed 40 children for a year.
Thank you in advance, for all your support.
#LentenCharityCampaign2022